The 2014/2015 Taiji dolphin drive hunt quota has been released
A quota of 1938 cetaceans are set to die for the 2014/2015 hunting season!
This quota is made up as follows:
70 false killer whales
114 short finned pilot whales
134 Pacific white sided dolphins
261 Risso's dolphins
400 Pantropical spotted dolphins
450 striped dolphins
509 bottlenose dolphins.
The eyes of the world are on you Japan!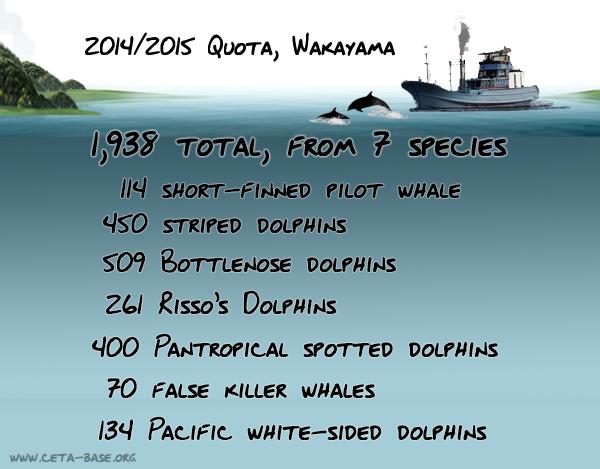 (image used by courtesy of ceta-base.org)