This video is the german support for the "Miracle March for Lolita"
Lolita is an Orca being captured from the wild in the early 70´s! Lolita has suffered in the same concrete tank at the Miami Seaquarium for close to 44 years. She lives a solitary life, performing in depressing daily shows for tourists. Her tank is the smallest for an Orca in North America, and despite being in violation of the Animal Welfare Act, the Animal and Plant Health Inspection Service (APHIS) has yet to acknowledge these glaring discrepancies.
Lolita is almost the same age as I am, I could never ever imagine being enslaved and imprisoned in a broom closet, comparing my weight and size to her´s being in this way too small tank. This concrete tank she has to "live" in now for 44 years is the best reason turning mad and commit suicide. Even this is not possible for her #FreeLolita!
Let us all try to #FreeLolita from these unacceptable conditions. Let us all be Lolita. These facilities have to be shut down, there is no place for them in 2015!
#EmptyTheTanks worldwide!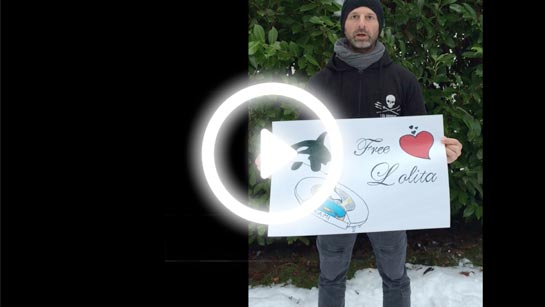 thx to Marc Zimmermann, Jenny Zimmermann and Judith Gromeyer
Read More