26th February – official end of the Taiji dolphin hunt season 2013/2014
It is a happy day today, as it is the end of the dolphin hunt season 2013/2014 in Taiji Japan.
This day ended with a blue cove day and can be celebrated …
…BUT …
Our deep thoughts are with all the taken captive dolphins, that will be shipped all over the world to suffer a life of enslavement for human entertainment!
PLEASE DO NOT BUY A TICKET TO ANY MARINE PARK, SWIM WITH DOLPHINS FACILITY, SEAWORLD OR ANY OTHER FACILITY ENSLAVING DOLPHINS AND/OR ORCAS … !!!
DO NOT SUPPORT DOLPHIN SLAVERY!!!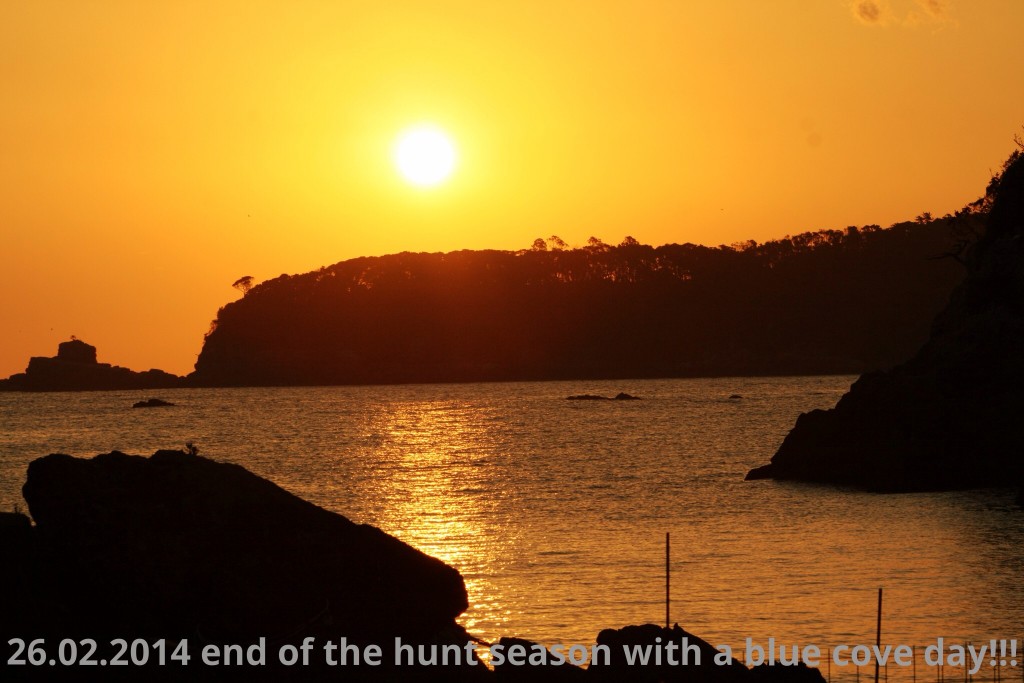 end of the dolphin hunt season – 26.02.2014!